Choosing the right flooring for your hospital is a significant decision that can impact the safety, cleanliness, comfort, and overall aesthetic of your healthcare facility. At Element Contract, we understand the importance of this decision and are here to help.
In this blog post, we'll discuss five key considerations to keep in mind when selecting hospital flooring, as well as how we can assist you in making the best choice for your project.
5 Key Considerations When Choosing Hospital Flooring
1. Safety
One of the primary considerations for hospital flooring is safety. Slip-resistant flooring is essential to prevent falls, which can be a significant cause of injury in healthcare facilities. Look for options that have a high coefficient of friction (COF) to ensure slip resistance.
Additionally, hospital flooring should be durable and able to withstand heavy foot traffic and medical equipment. Rubber flooring is a popular choice for hospital environments because it is slip-resistant, durable, and easy to maintain.
2. Cleanliness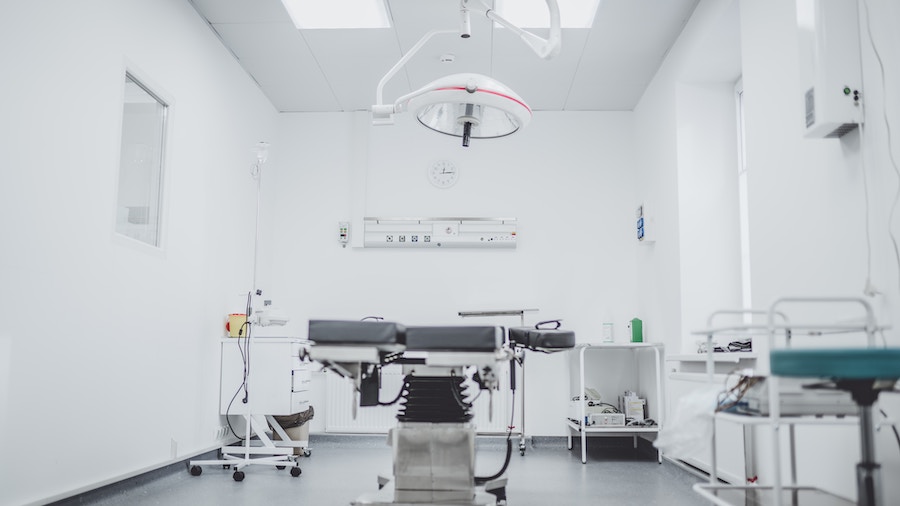 Another essential consideration is cleanliness. A seamless flooring system, such as epoxy or resin flooring, is an excellent choice because it has no seams or grout lines that can harbor bacteria.
But if you don't go with epoxy or resin, you should at least find something that is easy to clean and maintain – preventing the spread of infection. For this reasons, vinyl flooring is a popular choice. Not to mention, it's also resistant to staining and discoloration caused by harsh cleaning chemicals.
3. Acoustics
Hospital flooring should be designed to absorb sound to reduce noise levels and promote a peaceful environment for patients and staff. Carpet is an excellent choice for areas like hallways, meeting and waiting areas, and other high traffic or gathering places. It absorbs sound and provides a warm and comfortable surface for patients and staff to walk on.
And a bonus? Carpet can improve air quality, because it filters out the airborne dust and allergens that can trigger allergies and asthma. This can, in turn, prevent the spread of bacteria and germs over time.
4. Comfort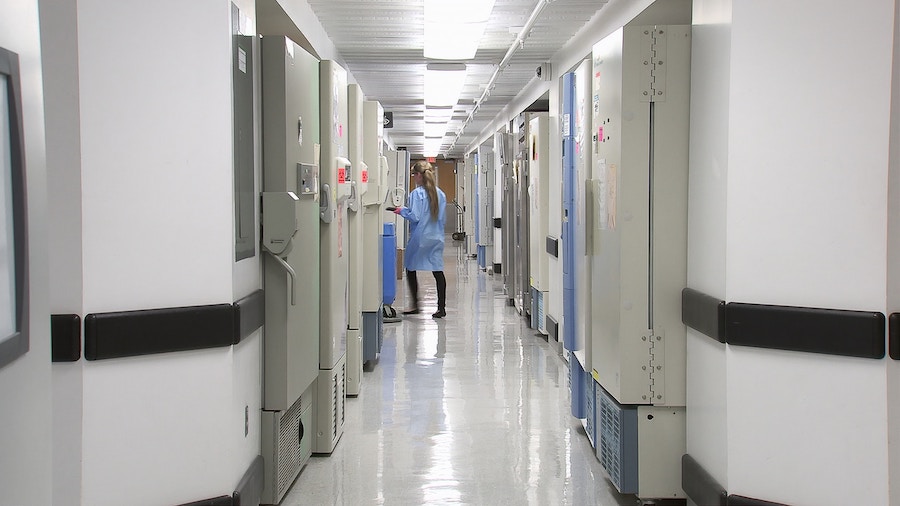 This is an important one! Hospital flooring should be comfortable. After all, staff spend long hours on their feet every day. Options like rubber flooring or cork flooring can provide cushioning and support for staff, reducing the risk of injury and fatigue.
5. Aesthetics
Finally, hospital flooring should contribute to a calming and healing environment for patients, visitors, and staff. Flooring that has a neutral color palette and a soothing design can help reduce anxiety and promote healing. Luxury vinyl tile (LVT) can mimic the look of natural materials such as wood or stone while offering durability and easy maintenance.
We understand that choosing the right flooring for your hospital can be overwhelming, but we offer a wide variety of hospital flooring options that meet all these considerations. Our team is here to help you every step of the way.
Whether you need help selecting the right flooring type, installation services, or maintenance and repair, we have the expertise and experience to ensure your hospital flooring is safe, clean, comfortable, and aesthetically pleasing. Contact Element flooring in Denver to learn more about how we can help you choose the best hospital flooring for your healthcare facility.