Whether you're redesigning an existing office space or moving into a new one, choosing the right flooring is essential to creating a productive and comfortable work environment. With so many office flooring options available, it can be overwhelming to decide which one is best for your space.
That's why we've put together a list of the top office flooring options to help you make an informed decision.
Let's dive in.
Your Best Office Flooring Options
Carpet tiles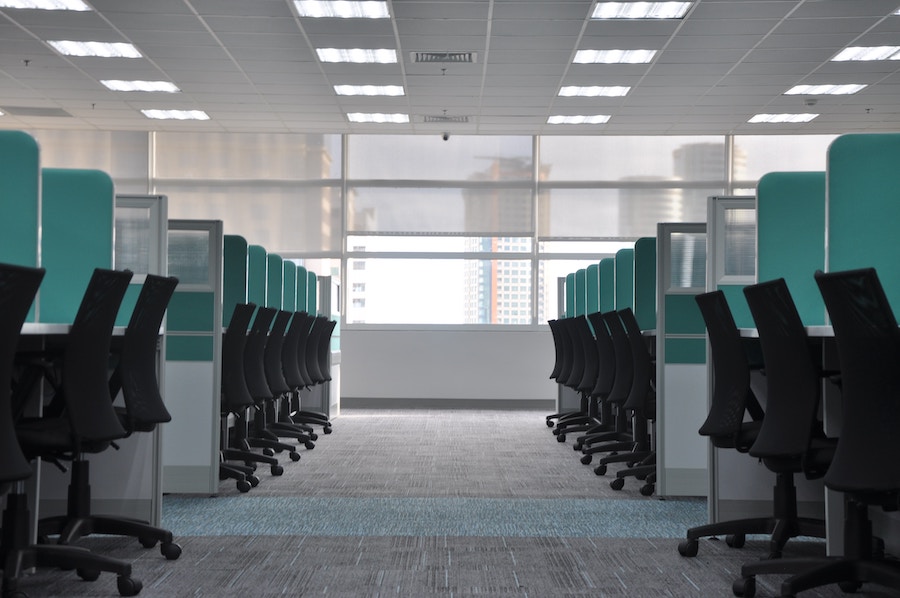 Carpet tiles are an excellent choice for an office space that requires a comfortable and quiet environment. They can also help to reduce noise levels by absorbing sound, which can be especially beneficial in open-plan offices or busy workspaces.
They are also relatively easy to install, maintain, and replace, making them a popular choice for commercial settings. They are ideal for use in office spaces, conference rooms, and break rooms, or any place where employees spend a significant amount of time on their feet.
Luxury Vinyl Tile (LVT)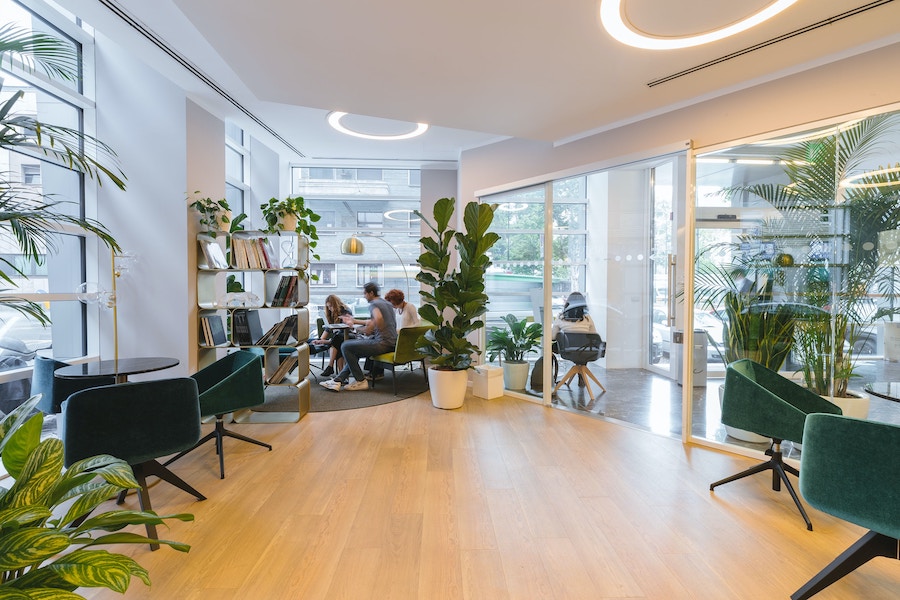 LVT is an excellent option for high-traffic areas such as corridors, entrances, and lobbies. It is incredibly durable and resistant to scratches, stains, and other types of damage.
Plus – it can mimic the look of natural materials such as wood or stone without the maintenance requirements or cost associated with those materials. The fact that it's also waterproof makes it a great choice for areas prone to spills or moisture, such as kitchens or restrooms.
Porcelain tile
Porcelain tile is a versatile option that can be used in a variety of spaces, including entryways, corridors, and bathrooms. It is incredibly durable and resistant to moisture, making it a popular choice for commercial settings.
With a wide range of colors, patterns, and textures, porcelain tile can easily be customized to suit your design aesthetic. In addition, it is easy to clean and maintain, which can help to extend the life of your flooring investment.
Hardwood flooring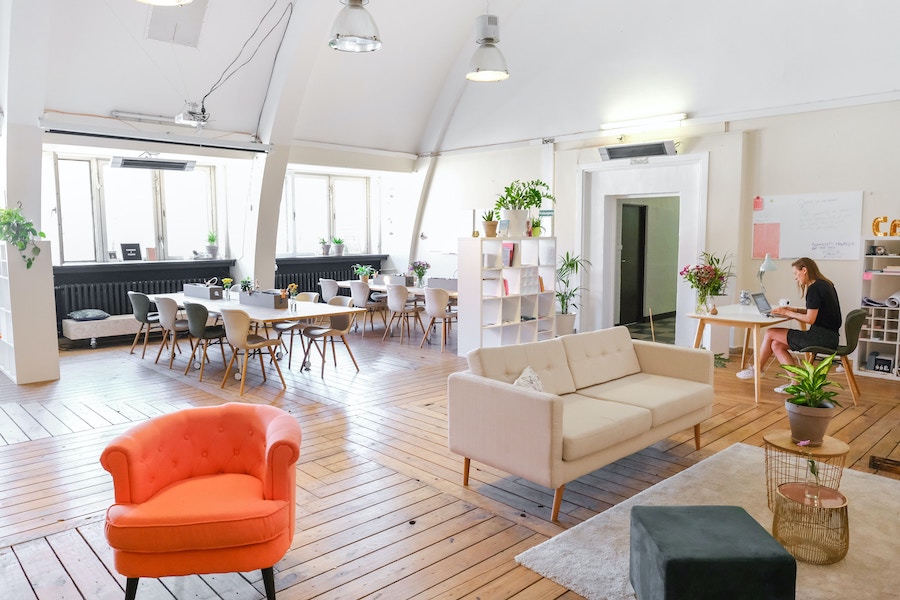 Hardwood flooring is a classic choice that can add warmth and sophistication to any office space. It is durable, easy to clean, and can be sanded and refinished multiple times to extend its lifespan. Hardwood flooring can be used in a variety of spaces, including executive offices, conference rooms, and reception areas. It is important to note that hardwood flooring may not be the best choice for areas prone to moisture or heavy foot traffic.
Concrete flooring
Concrete flooring is a modern and versatile option that is gaining popularity in commercial settings. It can be customized with a variety of stains, dyes, or coatings to create a unique and stylish look.
Since it's durable and easy to clean, concrete would make a good choice for high-traffic areas such as entryways or conference rooms. You could even use it in restrooms and kitchens since it's resistant to moisture.
Which Office Flooring Option Is Right For You?
For every flooring decision, you're going to have options – and sometimes that is overwhelming.
At Element Contract, we understand that selecting the right office flooring options can be a daunting task. Our team of experts can help guide you through the selection process to ensure that you choose the best flooring solution for your commercial space. We offer a wide variety of flooring options and can work with you to create a custom design that meets your specific needs and budget.
Contact us today to learn more about how we can help bring your flooring vision to life.